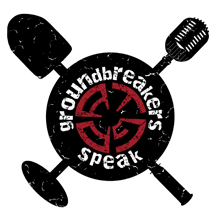 BECOME A SPONSOR
We are so grateful to our many generous sponsors and donors who support our causes and continue to help us meet our mission throughout the year. If you would like to sponsor the 4th Annual Groundbreakers Speak, please email fundraising@againstthegrainproductions.com or visit www.againstthegrainproductions.com/sponsor.
Date: Saturday, August 13, 2016
Time: 2:30 - 5:00 p.m.
Location: Caesars Palace | Las Vegas, NV
Groundbreakers Speak: A Conversation with Movers and Shakers showcases a diverse panel of remarkable Asian American industry leaders brought together to share their inspiring personal stories and paths to success.
For the second time, Groundbreakers Speak will be co-hosted with the National Association of Asian American Professionals (NAAAP) at the NAAAP National Convention, whose theme is "Going All In: Leading With Courage." The NAAAP National Convention will take place Thursday, August 11, to Saturday, August 13.
PURCHASE GROUNDBREAKERS SPEAK TICKETS ONLY
PURCHASE NAAAP NATIONAL CONVENTION TICKETS
You may purchase tickets to Groundbreakers Speak only or purchase tickets to the NAAAP National Convention, which will include Groundbreakers Speak tickets.
GROUNDBREAKERS SPEAK TICKETS:
General seating: $25
Student tickets with valid ID: $15
2016 GROUNDBREAKERS SPEAK PANELISTS
Joey Guila | Comedian/Entertainer
Tiffany Pham | Founder & CEO of Mogul
Khai Vu | Executive Chef of District One and Le Pho
Miki Yamashita | Actress/Comedian and Lyric Soprano at LA Opera
Quentin Lee | Feature Filmmaker and "Gay Hollywood Dad"
LT Diana Tran-Yu | U.S. Navy Lieutenant - Medical Service Corps
Learn more about our panelists. 
Tammy Nguyen Lee, Moderator | Producer/Director/Actor/Philanthropist 
Fabian De Rozario, Welcome Remarks | NAAAP National President
NAAAP NATIONAL CONVENTION HIGHLIGHTS:
ERG Summit (pre-convention) on Thursday, Aug. 11th – full-day event with an anticipated 150 attendees, representing 30+ companies and organizations. The Summit will include the Executive Panel Session, Best Practices for ERG Leaders, and Breakout Discussion on Key Issues with ERGs.
NAAAP is collaborating with the Asian American Journalist Association and APIA Vote organization to feature a Town Hall with the U.S. Presidential Candidates on Friday, August 12th (afternoon, time TBD). This will be a momentous occasion where the presidential candidates will engage with an Asian community gathering of 2,000+.
Friday Evening Social - "Shopping experience" hosted by Macy's @ Fashion Mall on the Strip 5 – 7 p.m.
Recruitment Expo (free/open to the public) – Saturday, August 13th from 10:00 a.m. to 3:00 p.m. 
Leadership Boot Camp – a series of immersion workshops by professional trainers on the topics of courageous leadership and handling difficult conversations, conducted by faculty of the LEAP organization.
Other program topics by experienced speakers include working across generational cohorts, understanding political issues impacting Asian Americans, a Q&A session with senior executives, personal branding (including virtual presence), entrepreneurship, and a special Senior Leader immersion on "Inclusive Leadership."
NAAAP 100 and Rising Stars Awards presented by Buick (our president Tammy Nguyen Lee is a past recipient!)
Registration fee for convention includes Friday Breakfast, ticket to the U.S. Presidential Candidate Town Hall on Friday afternoon, and Saturday Lunch & evening Gala event.
Hotel Information and Booking: Caesars Palace with the negotiated rate of $159/night (and no resort fee required): https://aws.passkey.com/g/57801552